Video Production Company in Singapore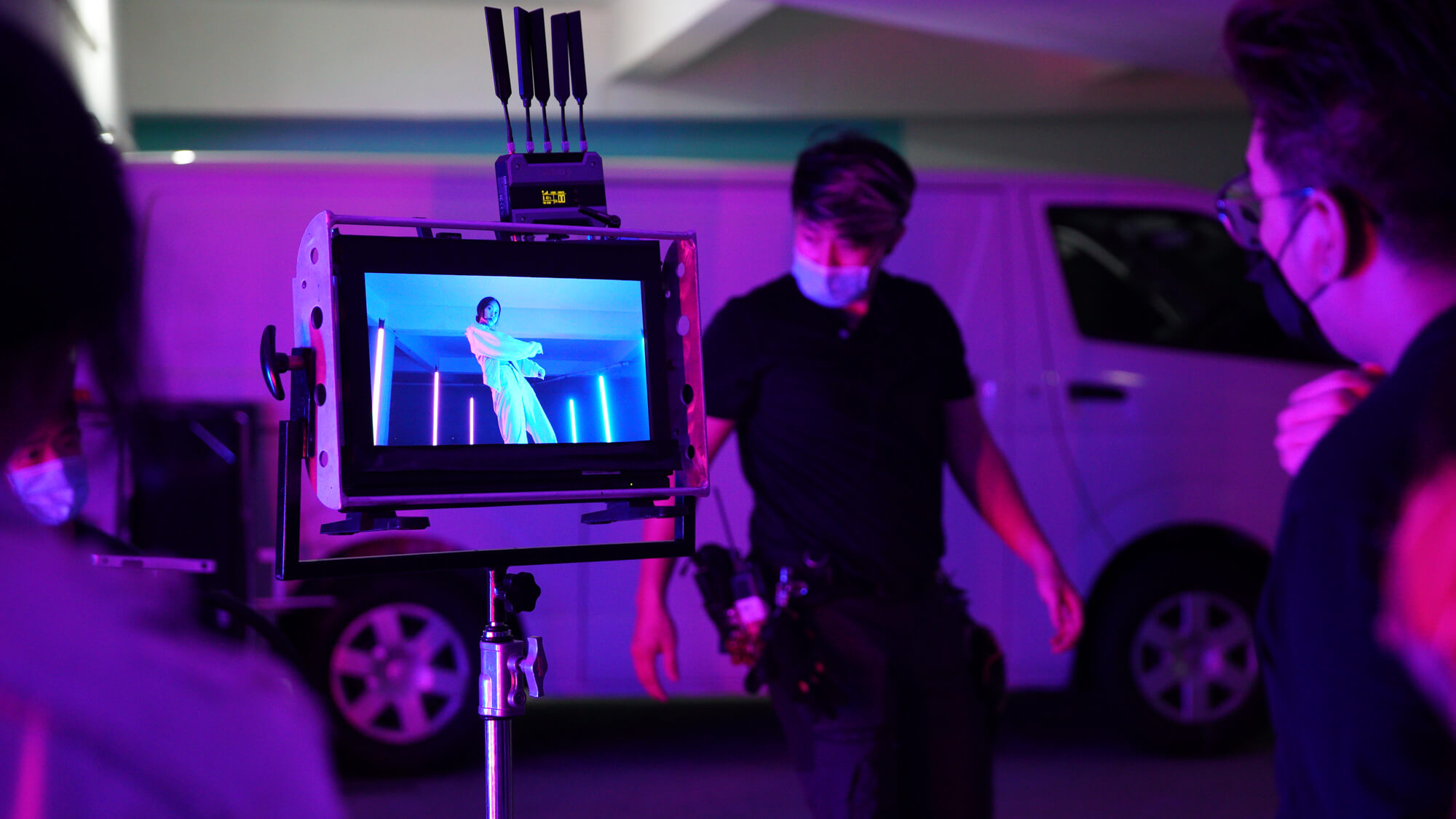 Ready to tell stories as memorable as a flying horse?
So are we.
We are an acclaimed video production and animation company specialising in story-driven media solutions to turn ideas from concept to visual reality.
We strive to help your stories, brand or products stand out through creative narrative concepts pieced together by visual specialists showcasing kick-ass cinematography, motion graphics, quality 2D and 3D animation.
As one of Singapore's specialised film company, we take pride in achieving the results you desire.
When crafting a video project with Zeetrope, we will walk with you as partners through every step of the production process – from brainstorming ideas for content creation to impeccable film production, videography and last but not least, outstanding post-production quality. Our finishing touches are sure to make your work stand out from the crowd.
What can you accomplish with the visual medium?
There's always a certain melancholy in knowing that most things are impermanent. Ideas, creations, even our very beings-- they are all subject to passing, and soon after they are gone, they can be easily forgotten.
That's why we as a species are compelled to take records of our deeds. Thousands of years ago, our ancestors have been painting their memories onto cave walls as reminders of their time. And we have been developing and refining our techniques until our capabilities of storytelling and visualising is as remarkable as it is today.
Cinematography in Singapore
Film is still continuing strong almost a century after it was invented as a medium for delivering tales and messages to people. Creating niches in society that could not be filled by any other media before. Cinematography in Singapore is a timeless art and a highly beneficial one at that. Global film revenues have reached billions of dollars to date.
The most well-known works of film companies in Singapore have the potential to gross millions at the box office. They have the potential to become cultural landmarks that are ingrained in people's collective memory for decades. What benchmarks can films and cinematography create in the future? There's no telling how things will turn out in the next decades, but the film proves to be promising. It is a new medium that we are all eager to see bloom as a medium.
And it's only just getting started. Various branches and other forms of entertainment have emerged from film, ushering in a new era of self-expression through film and video. Using cinema, we can now enjoy media in a new way. From film companies, the power to utilise films has now been extended to the common people. We can also promote our products and services, show off our lives and tell stories. We can even do interviews. We can also rebrand ourselves and our enterprises as creators.
Zeetrope makes your film and animation ideas into reality
Excellence, Resourcefulness and Creativity. That's what we're all about. Zeetrope is a video production company in Singapore that also serves as an animation company, covering various film services for corporate and commercial projects. We are proud to continue film's traditions, such as conveying and deciphering messages to viewers and capturing, reliving and documenting them in a way only cinematography can. We help in making your ideas become reality at Zeetrope, a symbol wonderfully captured in our golden pegasus logo. Your imaginations can take flight and soar to new heights thanks to the visual medium.
Imploring the word "zoetrope", a term used to refer to an invention borne out of the movement of animation and film, our video production company's name is "Zeetrope" is coined. Zoetrope is a device made up of a revolving, slitted drum that creates the sense of movement and, when utilized, exhibits a series of drawings or photos in rapid succession. It was essential in the advancement of animation and demonstrates how far we've come in terms of changing the film environment. Taking inspiration from a traditional tool in cinematography, the trait that sets us apart from other film companies in Singapore is our genuine passion for film, from its humble beginning to its development.
Zeetrope is a well-known video production and animation company today
If the production will not be able to cater to your audience's perspective, every film, photo, and video made will be pointless. You'd want film companies that can highlight the Singaporean perspective's uniqueness while also assisting you in reaching out to local audiences. This is especially true for an animation company in Singapore who are expected to deliver materials that represent the reality and culture of the place through graphics and motion pictures.
Zeetrope is a well-known video production and animation company today. We're the ones you can trust on if you want a story-driven, creative viewpoint for your media solutions. We are a reputable studio that can take your concepts and transform them into images that pop.
Want to tell a story, market your brand, products, or services, or disseminate messages that stand out? Our visual specialists will weave creative narrative concepts that showcase stellar cinematography, motion graphics, 2D or 3D animation, drone videography and more, tied up with tight storytelling and organization. We're one of the few specialised companies in Singapore that you can rely on to deliver amazing results.
We are one of the leading TVC production houses
Start crafting a video project with us and gain a partner that will help you through every step of the production process, from brainstorming ideas for content creation to impeccable film production and last but not least, outstanding post-production quality. Our finishing touches are sure to make your work stand out from the crowd.
Zeetrope comprises a diverse, talented team that's flexible enough to adapt to your project's requirements. As one of Singapore's leading TVC production houses, we are constantly challenging ourselves and tailoring our approach for each brief we receive. Embracing novel ideas, we combine unorthodox creativity with extensive experience in production to offer a variety of video services ranging from commercial to documentaries to music videos and even social media content. For every request, be rest assured that our professional team of creators at Zeetrope will produce works that go the distance.
Zeetrope is a video production company that furthers the level and competencies of cinematography in Singapore. We are committed to creating high quality videos and superb story-telling. We are passionate about hearing stories from people and we are equally passionate about telling them to the world. Cinematography is one, if not the best means we find to tell these stories to life. As a video production company, we are able to create moving pictures with sounds and effects that capture the attention of our audiences and make the story more appealing and more realistic. We believe that cinematography transcends the traditional way we share stories to other people. While books, poetry collection, radio dramas, theatre and other performing arts can creatively depict stories, cinematography has a way to preserve them.
With our video projects, you can play over the important milestones in your life as though they were happening once again. You can tell your brand's message in many different ways to reach children, teenagers, adults and the elderly. Moreover, you can record a significant time so the future generation will have a real, raw and unbiased reference of the events they did not witness with their own eyes. Book the services of our video production company in Singapore today.
The Leading Video Production Company in Singapore
We're an experienced one stop film and animation company in Singapore that produces videos for large and small projects. Our team's collective knowledge and skills is what made us stand out from the rest of the film companies islandwide. Moreover, we are continuously improving our services with back up from the latest technology in the film industry such as green screen, drone, SDE and more. Talk to us today to get guided with our services and find the ideal solution for your project.
Content Creation
Whether fleshing out a concept or bringing a brief to life, we'll work with you from board to bells and whistles. Are you a content producer seeking collaborators? Talk to us.
Film Production
An experienced crew and the latest in video production technology. We strive for the best possible film quality, no matter how elaborate the setup.
Editing & Animation
A post-production suite filled with talented editors and motion graphics artists, with facilities ready for projects of any scale.
Finishing Touches
The difference between a good idea and a great film. Our in-house team refines both colours and audio, turning your video into its best possible self.